Everybody appears to be speaking about a new buzzword – blockchain. You'll come across it everywhere on the internet! What is blockchain? Why is it needed? How is it connected to IoT? To understand what blockchain is, we should first figure out another catchword – bitcoin.
According to Wikipedia, Japanese Satoshi Nakamoto invented the bitcoin in 2008, and it was the first ever decentralized digital currency. It is a kind of currency which is not regulated by any government or central bank but only by the people themselves.
The bitcoin relies on a mathematical formula and belongs to the people personally, in contrast with hard currency, which is tied to gold or silver and printed by a central bank. This means that no nation or government could print more of the digital currency to cover debts, which would devaluate the currency. Nor can a central bank deprive citizens of their money, as the digital currency is on the internet, so beyond their authority.
Which leads us to a new problem. If the currency is managed by the internet, how can you keep it safe from hackers and bad guys on the internet who want to steal your money? Also, how do you prevent counterfeiting? If the money is virtual currency, what prevents someone from just making a copy of your bitcoins, which will devalue the currency? How will anyone even know the difference?
In order to solve the problem, Satoshi Nakamoto invented the blockchain. A blockchain is a distributed public ledger, which contains blocks of data. This means that there are numerous copies of the ledger, all over the internet, and they are all linked together. Each block contains a pointer to the previous block (except for the very first one!), a timestamp, and the transaction data. Once data is recorded to the ledger, it is permanent and unalterable.

Should someone try to tamper with a blockchain's data, it will no longer match the publicly available versions on the internet, so will become invalidated. The public provides the ultimate security. You can alter one single copy of data; however, you can't simultaneously alter millions and millions of copies. Therefore, the one that's different will be ousted, leaving your data safe and secure.
Let's now see how blockchain is applied to bitcoin.
Every bitcoin (or part of it – the smallest portion is called a Satoshi, in honour of its founder) has a unique signature and cannot be copied. Every bitcoin transaction is stored in a blockchain. The blockchain records that these specific Satoshis or bitcoins belong to you. If a hacker tries to alter the blockchain data to show that the Satoshis or bitcoins belong to him, his blockchain will be rejected by the public, because it has been tampered with.
The rest of the publicly available copies of the blockchain will retain their data integrity and remain unaltered. With regards to the encryption of blockchain, I've seen figures that state it would take 60 years of constant computing power to break a single bitcoin address. This assumes that computing speeds double every year. If we go by today's computing power, it would take about 500 million years to do the same hack!
The reason why blockchain is so popular is because it is impervious to tampering. This creates a wealth of cybersecurity opportunities that would affect entire industries. For example, in IoT, you have companies that are building entire ecosystems of products and solutions, and are vying to become industry leaders in their niche.
For example, with Smart Homes, Smart Cities, as well as in the industrial IoT space, integrators are building IoT gateways and applications that interoperate with many different vendors' sensors and devices. Let's not forget connected autonomous vehicles and passenger drones! The question is, how truly secure are all these devices?
According to Cisco, by 2020, it is estimated that the number of connected devices is expected to grow exponentially to 50 billion. Some of the challenges, mentioned by Cisco, that we are facing with this exponential growth are as follows:
–  Many IoT devices are small, inexpensive devices with little to no physical security.
–  Crypto algorithms have a limited lifetime before they are broken. This means that the best algorithms can be hacked, and it's only a matter of time before hackers adapt and learn how to get around them.

In short, it would seem that many, if not all, of the ecosystems in IoT are not truly secure.
One way of securing IoT ecosystems would be through the use of microchips. For example, Amazon Web Services (AWS) partnered with Microchip Technology (based in Long Island, New York) to develop a secure provisioning platform and associated microchip to streamline IoT security.
A current challenge with chip manufacturers is that they want to keep their technology to themselves, and prevent anyone else from integrating with it. This makes sense from their perspective, as these companies have invested considerable resources in developing their product, and want to reap the rewards of being the only one who has access to it.
However, this approach is short-sighted for two reasons:
– It stifles innovation when no one else can play in your sandbox.
–  Because of that, it will prevent an ambitious person from creating a killer app (that will sell millions or billions of your microchips), which you may have never considered!
There is a blockchain start-up company, Chronicled, based in San Francisco, that introduced a blockchain-based platform that enables companies and manufacturers to register and verify physical items (i.e. IoT devices) in an irrefutable and decentralized network (i.e. public blockchain). Chronicle's platform serves companies that manufacture Bluetooth Low Energy (BLE) and Near Field Communication (NFC) microchips.
Companies that want to integrate their solutions with these microchips are able to do so in a secure and tamper-proof way, via Chronicled's blockchain platform. The blockchain will serve as a central authority for registration of the IoT device, as well as verifying its identity (i.e. to ensure you're not a hacker).
In conclusion, by leveraging publicly verifiable technologies such as blockchain, we are able to build secure, interoperable ecosystems for IoT that will support our exponential growth of connected devices for years to come.
My question for you is how will blockchain technology secure your business?
I help companies increase their revenues and market share by leveraging our human to machine (H2M) communications platform to make chatting with smart devices as easy as chatting with friends. For example, with our intelligent IoT messaging, Smart Kitchen Commerce users would be able to shop from anywhere on their favourite communications platforms – including SMS, email, social media, messaging, and chat channels – without having to download a separate app!
I provide you with the latest state-of-the-art technology so that you can remain ahead of the competition and focus on doing what you do best, which is running your business, without worrying about your IoT devices.
About Avrohom :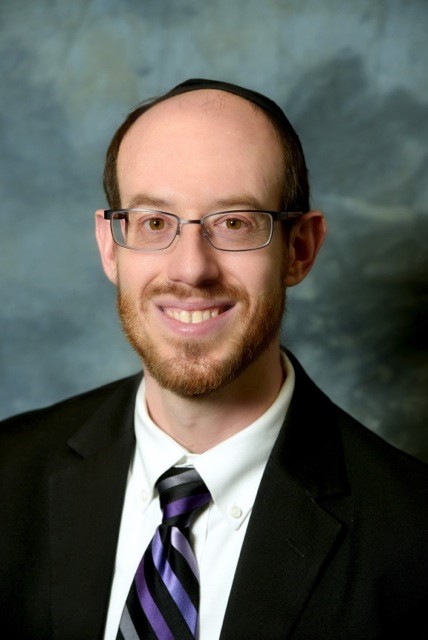 Avrohom Gottheil increases global brands' revenue and market share. He's the CEO of New York based SimiPlex Technologies, LLC, where he leverages 20+ years in Telecom to enable people to chat with their smart devices as easily as they speak with each other. He is a Top-ranked global IoT expert by Postscapes.com, and a frequent speaker on using technology to accelerate revenue growth.
Listen to him every week on his popular technology focused podcast, #AskTheCEO, which is featured on YouTube, iTunes, SoundCloud, and Google Play.