Spoiler alert. We've mostly had fun, yet made it to some amazing breakthroughs.
The name for the first month of the year, January comes from the two-faced Roman God Janus. His two faces looked both to the past and the future as he marked transitions. Today, we're continuing this ancient practice of looking back on the past year and toward the coming year. Fasten the belts, we take off for some time-traveling.
Looking back on VRP Consulting's 2019
2019 has been a great year for VRP Consulting, we mean it. And it hasn't just been a great year for work, our employees have gained much personal success in physical and charity initiatives. We're delighted to be able to support them in pursuing their passions in and out of office. Now here we are, the sweet moment came when we can highlight our most prominent achievements from the year 2019.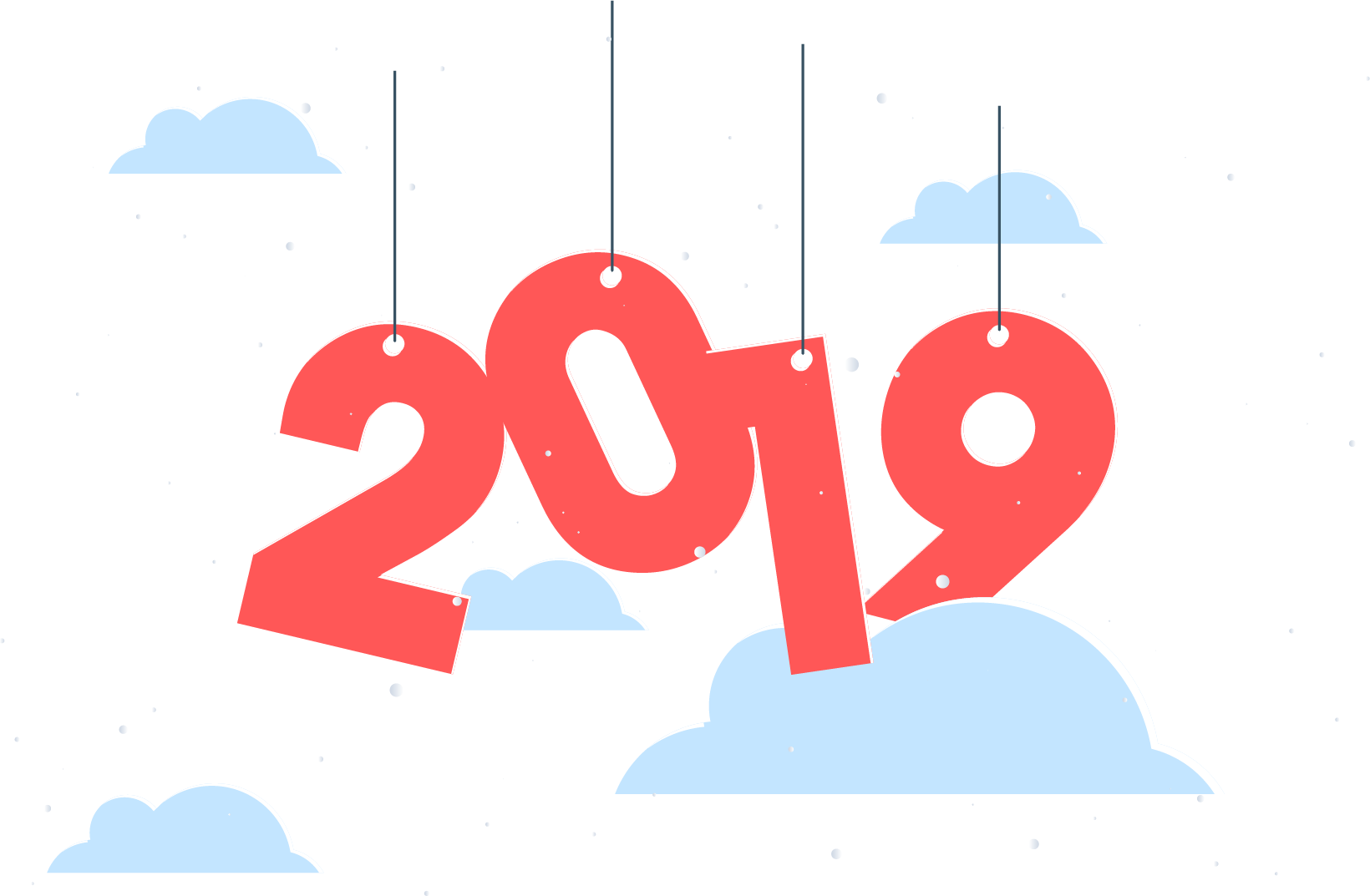 First off, along with starting a bunch of new exciting partnerships, this year we've had the honor to be awarded the official Salesforce Gold Consulting Partner Status, having average customer satisfaction score of 9.3 out of 10. Receiving this recognition in November was a wonderful way to mark the end of our year. This means a lot to us, kudos to Salesforce for this monumental trust.

Stats Has More to It Than Meets the Eye
Then, we're burning to tell you we've grown 60%! At the end of 2018, we had 300+ employees, and now we have almost reached 600 employees! We can especially emphasize a record-breaking period when we received more than 200 job applications in just 3 months. Many thanks to our HR squad — you've made a terrific job out there guys. Hopefully, our reputation starts speaking for itself.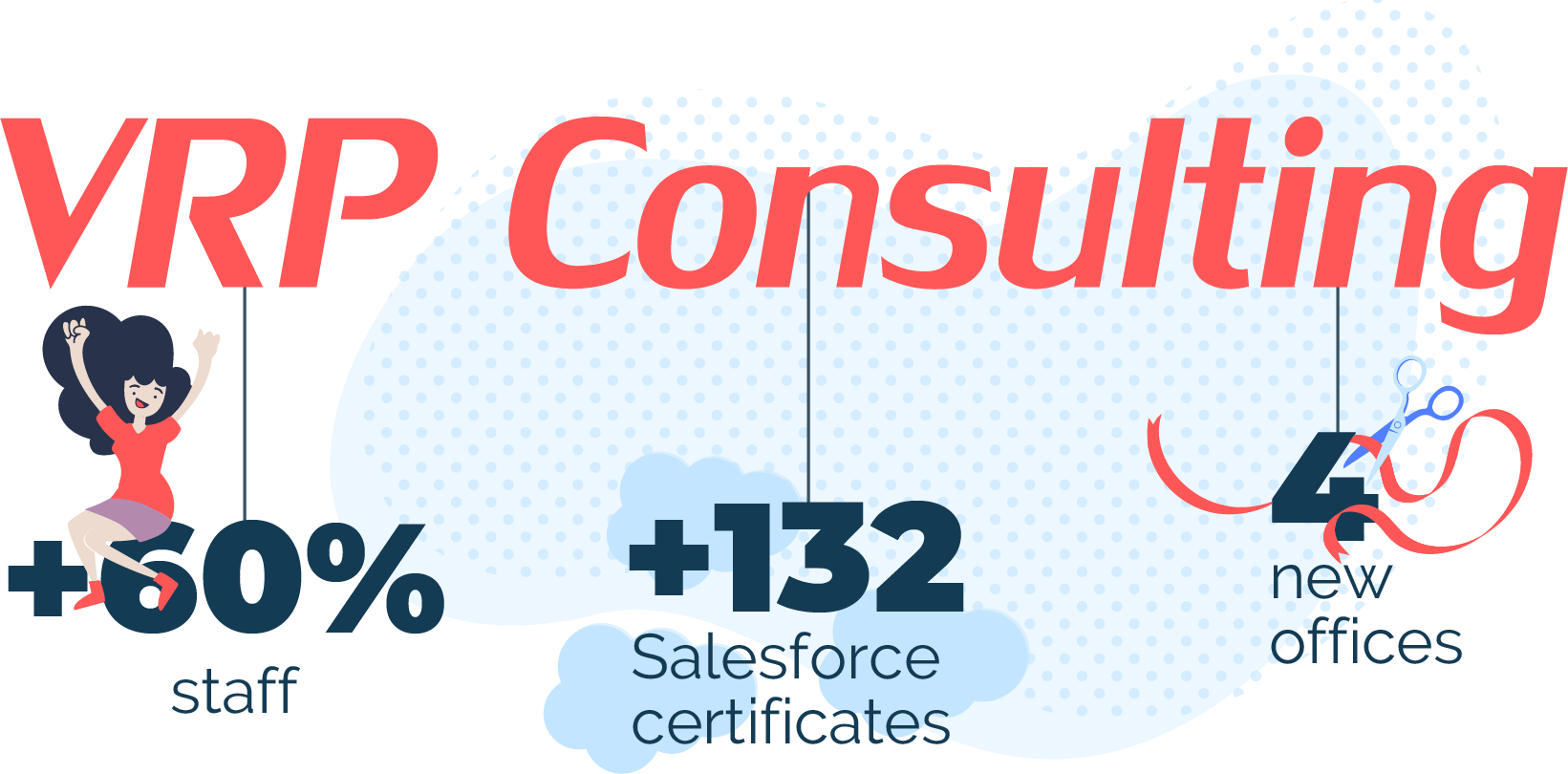 Not only does our team grow. This year, we've also expanded our office geography with 4 more locations: Kraków, Minsk, Munich, and Voronezh. Meaning, we're getting literally closer to our clients worldwide. Well on our way to explore new cities until the alphabet ends. Unless there's a problem with Y letter.
Never Cutting Corners on Knowledge Flexing
Also joining the boast list, our Salesforce certification breakthrough. As opposed to 2018 when we had 106 certificates, now we've run into 238. Look at you guys, quite a Salesforce Wizards Central we got up here, high-five team!
For the record, we're becoming quite a newsmaker. This isn't to say it's all stories for headlines non-stop, but 19 publications and 150 mentions are a thing, right? Guilty pleasure counting them, we should tell you.
Apparently, we don't save education and knowledge sharing for another day. Continuous contribution to the Salesforce community development is a must for us. Partnering 4 meetups across Belarus and even organizing one in Brest — done and done. Taking general partnership for an IT conference in Voronezh? Challenge accepted. Over 4,000 participants and 3,000 viewers online. Meaning, we talk business.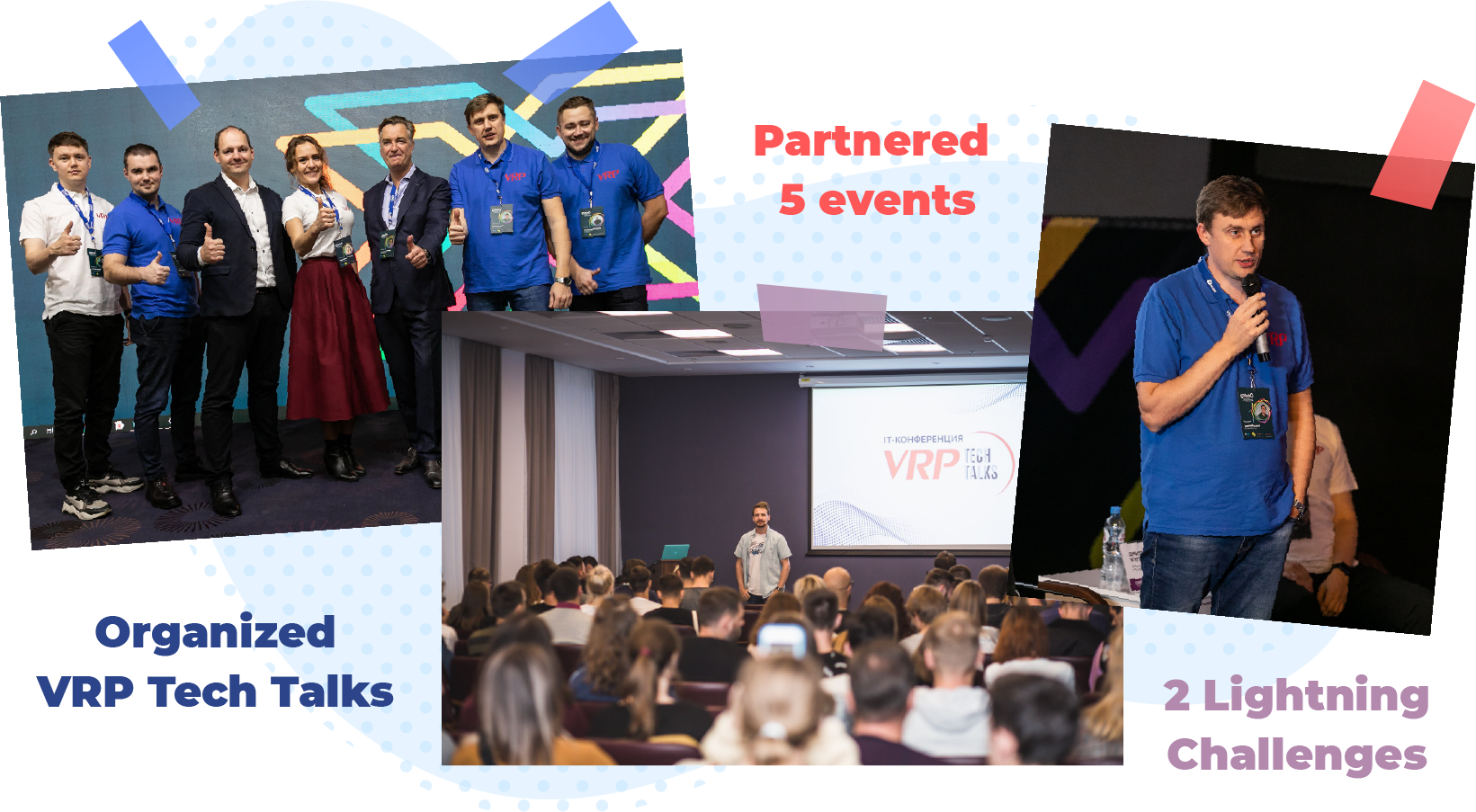 All the year through, our learning center has been working out students' Salesforce muscle. We've made it to 700+ applications for online courses, which is 7 times higher than we had back then in 2018. What's in it for us? Not that much of a feat, just more than 100 brand-new specialists delivered to foster Salesforce tech (which is by the way 21% up from last year).
Having a Way with Personal Motivation
On top of hosting two internal Lightning Challenges to nurture the team's competitive nerve, we didn't miss a chance to bid higher than ask where it's really needed. Specifically, we've hosted a lot of various charity events and won an award for this mission of honor. We truly appreciate the opportunity to support the initiatives that handle the hardest jobs, so you can keep counting on us guys.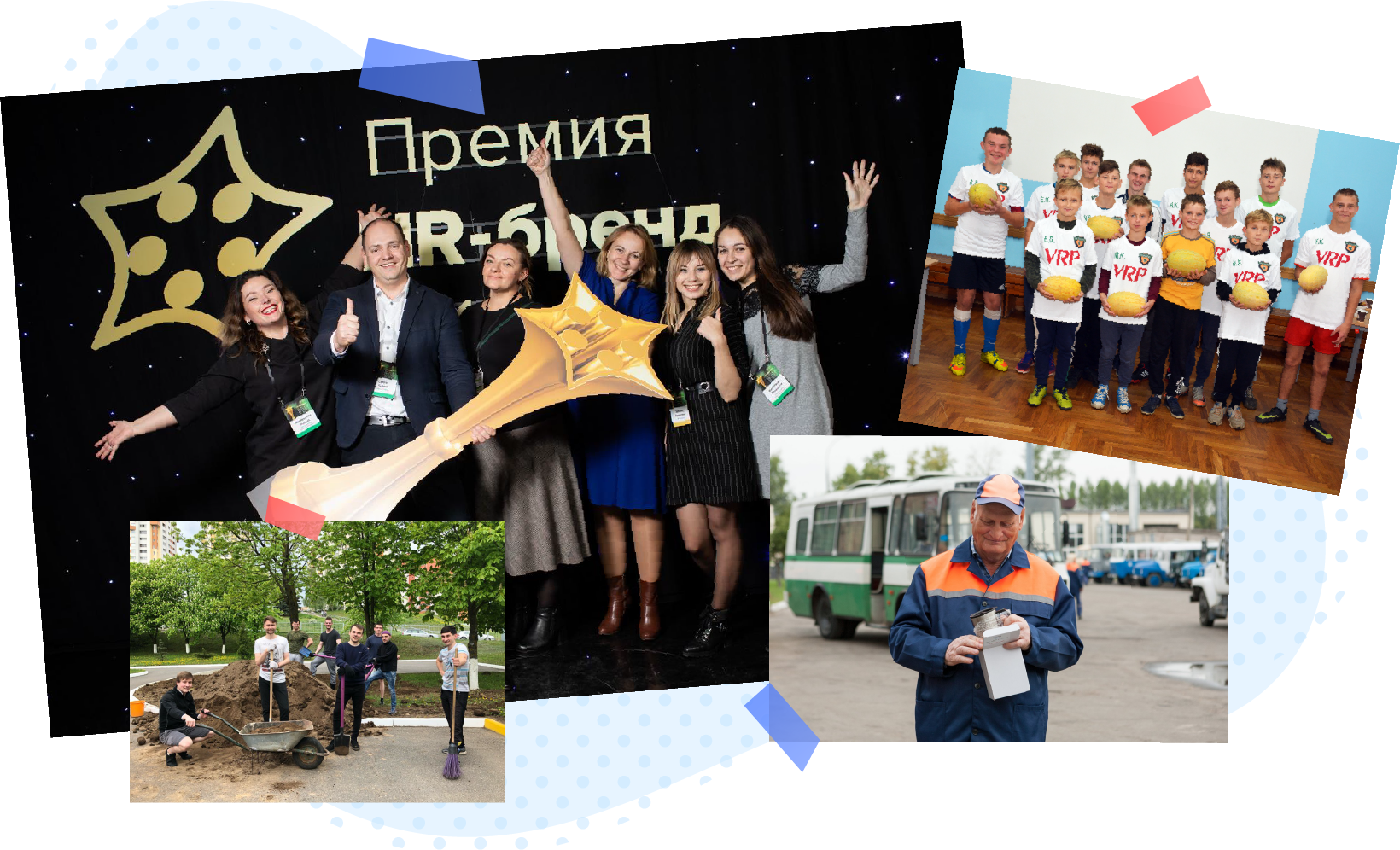 And of course, our team is no stranger to sports. Not that we were all beating Usain Bolt hands down, yet we've hit 11 running races around the world, resulting in total 669 kilometers run by our employees. Insane zeal, as if they thought the last one to finish would stay alone in the office for Christmas.

Hold on, we also feel okay afloat. The VRP Sailing Crew took two second places and one first place in three competitions, which is not awful when it comes to non-tech activities. Quite on solid ground, we are with football — the VRP team in Minsk scored the third place and reached the playoffs twice. Meaning, Messi would better watch out. Seems like we're done with proving how T-shaped we've been all year round, high time to get back from the past.
Looking Forward to 2020 with VRP Consulting
As we look towards the new year, there are some exciting sights on our immediate horizon. In the first week of January, the team in Kraków are moving into their new office. Packing and unpacking videos are welcomed fellows, have fun there.
Also, we got new experts joining several of our teams. We're for real about breaking the 2019 record, yeah. In the long-term, we are committed to providing the same high-quality service we always have, but for even more clients and in new regions. Unless we run out of pins to pierce the world map, okay.
At the same time, we are looking for more ways to live out our values and put people first. Meaning our customers, our employees and those we help with our volunteer initiative. Once and for all, we have your back.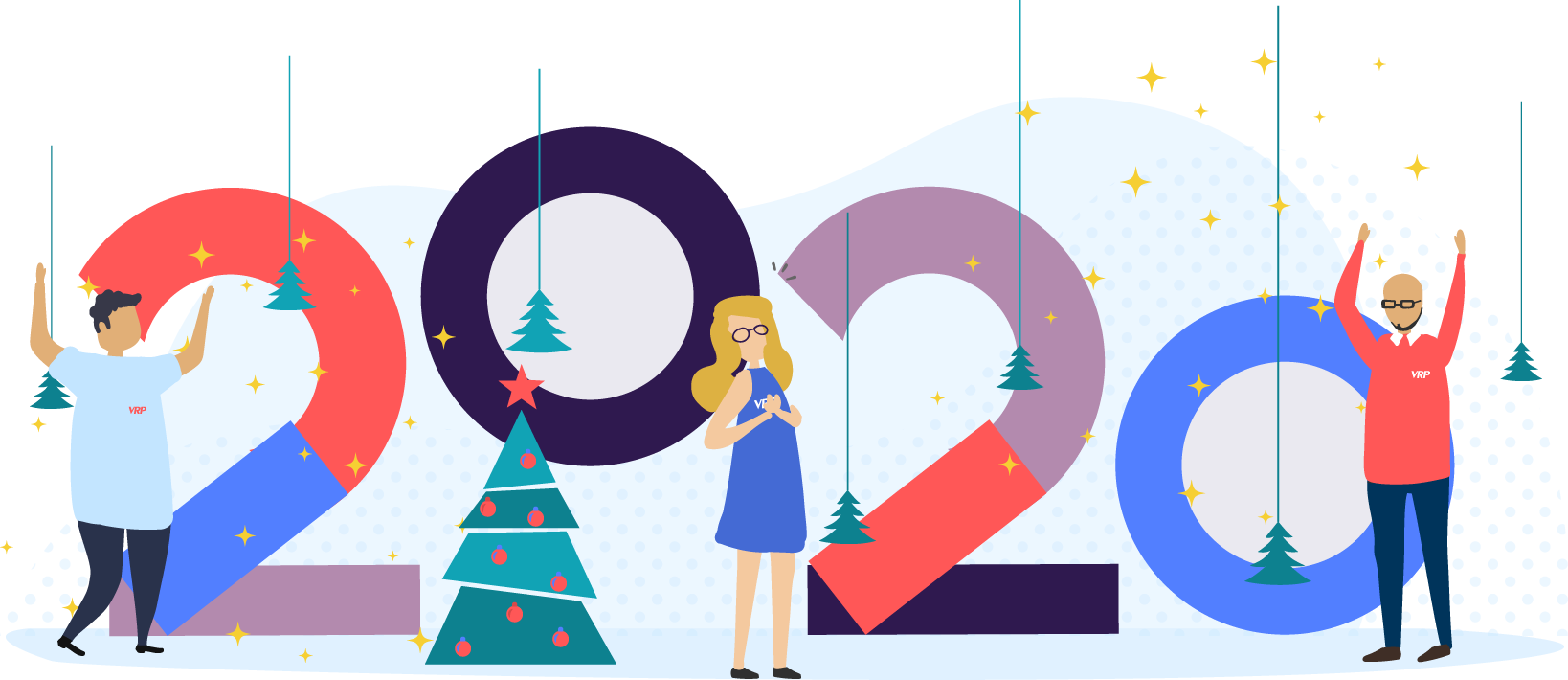 Happy New Year
Now that we're having a moment with you here and it's double 20 coming, we'd like to wish from all of us at VRP Consulting that you enjoy a double prosperous new year, both professionally and personally. May your businesses thrive and make perfectly tangible gains!