The New Year is here and so is the Salesforce Spring '21 release. Every year, Salesforce announces three updates to the Salesforce ecosystem, packed with both small enhancements to add business value and major new features, disrupting the market. To help you get the most out of your Salesforce investment, I'll take you through some of the standout features from the latest Salesforce release.
Hyperforce
Exciting news – Salesforce will now be available on the major public clouds! The new groundbreaking Hyperforce project, which is described as a complete re-architecture of Salesforce, was made to support businesses by offering them maximum availability, scalability, and power. So far, we know that the entire Customer 360 package will be available on Hyperforce including Sales Cloud, Service Cloud, Marketing Cloud, Commerce Cloud, and more. In practice, it will mean that you will have choice and more control over your Salesforce platform due to the agility of the public clouds. Hyperforce will provide: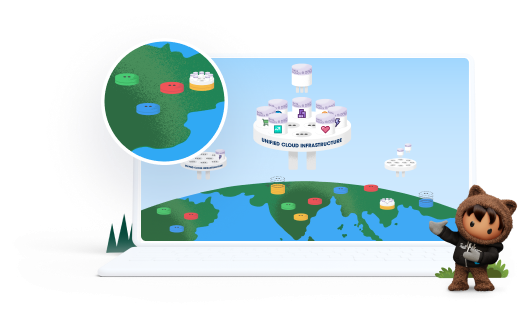 Performance at B2B and B2C scale — to accelerate the deployment time and provide flexibility through effortless access of the compute capacity
Built-in Trust — to protect confidentiality and security of data through Encryption, at rest and in transit
Local Data Storage — to allow the choice of data storage to guarantee compliance with local regulations and company policy
Backwards Compatibility — to ensure all existing apps, customizations, and integrations will perform smoothly on the new platform
Introducing Hyperforce is an important milestone and is a quintessential example of how Salesforce perpetually drives innovation to empower businesses globally.
Lightning Flow is now Salesforce Flow
With every Salesforce release, Flow gets better and better. Along with the updated name, Flow has gained a string of improvements that will make the life of administrators and developers easier.
There are a few new options in The Flow Builder. One of these upgrades is the ability to Access Prior Values of Records. This enhancement will help users to effortlessly compare changes and monitor the progress of particular Flows. The ability to inform the Opportunity Team about significant shifts will practically help with utilizing the full potential of Flow. You will be able to determine your preferred percentage of changed parameters, at which notifications to the Opportunity Team will be automatically sent.
The Record_Prior will be available for the following variables:
Formulas
Action input values
Assignment values
Decision outcomes
Filters and individual field values when creating, updating, getting or deleting records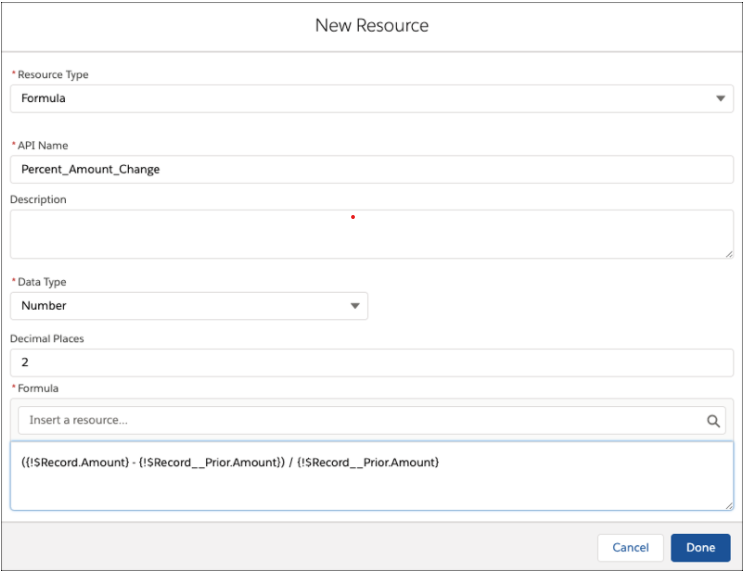 Another great addition is the introduction of time-based actions with Record-Triggered Flow. Now, you will have the option to choose a scheduled path with automatic reminders about opportunities with certain record actions, for example when opportunity closure is approaching. Time-based actions will include two types of paths which are performed separately and at different moments in time:
Just after the opportunity is created or updated (1) the flow notifies the opportunity owner about the action
If the opportunity is still in the Value Proposition stage one week before the close date (2) the opportunity owner will be notified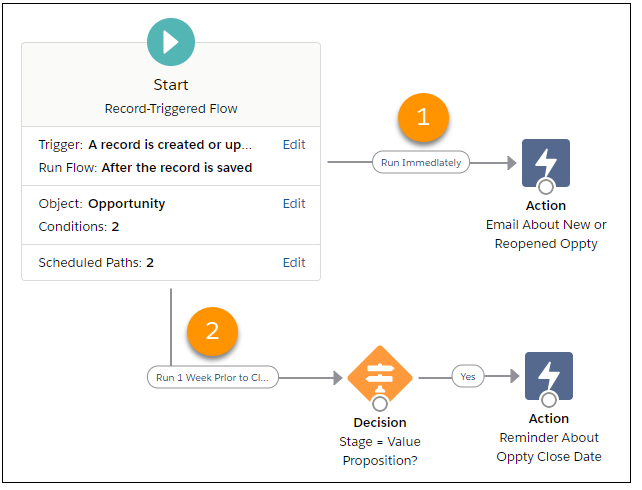 The process is pretty straightforward — just choose this option in the Start element of your Record-triggered-flows and determine your own scheduled paths.
This is not the end of Flow upgrades — now you can also send Rich Text Emails directly from the Flow. Up to this point, only very limited styling was available with the Send Email Action. From now on, you can craft emails with text edits such as bold, italic, bullet points or images to enrich the communication generated from a Flow. Moreover, a customized text can be saved as a template and conveniently reused in future messages. However, the default email is still only plain text. If you wish to use these extra Rich Text styling options, you need to select this option in the Email Action Field box.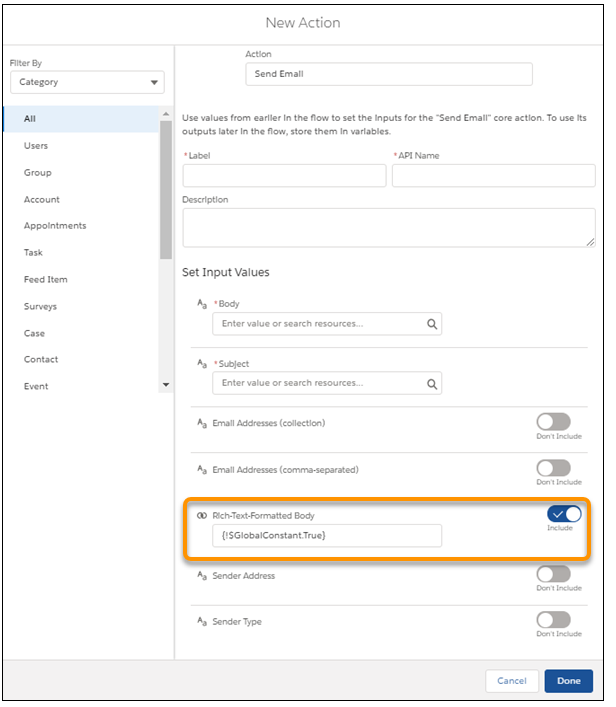 There are also a variety of enhancements to the Flow Debugging Tool. One of them allows easy access to any detected errors. Just click the link in the error email and it will show the entire path and detailed error information. This option applies to:
Screen flows
Record-triggered flows
Schedule-triggered flows
Autolaunched flows that aren't triggered
However, there are some exceptions. This feature isn't available when Flow interviews are not saved, as per the following instances:
When the Flow is installed as part of a managed package and isn't a template
When the failure occurs after the Flow interview is paused then resumed at least once
When the error is handled because the element that encounters the error is connected to a fault connector
When the failure occurs during an Apex test method
When the Flow is standard
When the value of the Flow's metadata field Status is Draft or InvalidDraft
All of these additions will make Flows more efficient, effective, and more robust to deliver an upgraded product that facilitates the daily administrator task to bring better business value to all Salesforce users.
Of course, these are just a few of the many new Flow improvements. If you would like to learn more and get ready to take advantage of these new Flow features, we will be more than happy to help you learn the practical use of these functionalities.
In-App Learning
Since Salesforce always prioritized education and training, it is not surprising that the Spring release '21 brings a tool that allows users to learn directly within the platform. With the new Guidance Center, you can gain new skills as you go through the system and come across any new step. What makes this enhancement special is not only the accessibility and convenience, but also the fact that admins or trainers can create customized training paths dedicated to specific users. This way they can have more control over the education of dedicated teams and boost specializations across users according to the needs of their customers and projects.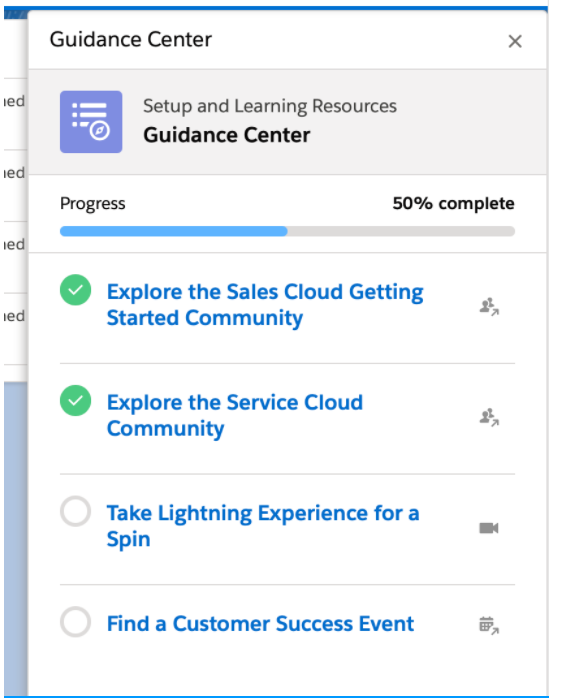 To use the built-in learning simply find the new Icon on the top of the screen in the navigation bar and you can start your courses immediately.
NB: In-app learning is currently a Beta feature.
Monitor Login Metrics
Another brilliant addition is the Monitor login Metrics which is a new feature of the Lightning Usage App. Data Security has always been a business critical element. With Salesforce solutions holding a vast amount of sensitive and instrumental business data, it is important to gauge the overall user login activity. This new tool gives an instant view into the way that users are logging into the system and will be able to monitor the scale of instances entering with a single sign-on vs multi-factor authentication. Additionally, it will now be easy to monitor how users are adapting to more strict login requirements.
You can find the Login Metrics in the Security Tab under the Lightning Usage Page.
What is great about this option, is that it enables access to a variety of login data including:
Password-Free Logins
Single sign-on Logins
Username with password login methods
MFA Logins
Logins without MFA
Moreover, you can choose two time-spans at which you can audit data:
To make security insights even easier Salesforce included an MFA feature in the Salesforce Optimizer App. You can access this data simply by entering Optimizer in the Quick Find Box in Setup. Then, simply run the report and find the Multi-factor Authentication Adoption statistics to learn how your users logged in, in the past month.
Manual Sharing
My personal favourite and great news for all Salesforce administrators – after a long wait, this beloved tool from Salesforce Classic will be now available in Lightning! Manual Sharing is known for facilitating the sharing of records with users or groups of users to enhance overall communication, cooperation and productivity. Now it will be effortless – simply choose to share a specific record and you will be able to add the recipients, as well as any associated records. Furthermore, you will be able to control the level of access between read-only and read & write.

Create Relationships to Opportunity Products
New improvements for all Sales teams – the long-awaited tool to track information between opportunity product records is finally here. Opportunity products are one of the focal points of Sales admins, as they spend a lot of time tracking information, finding dependencies and patterns. This new feature will make their job easier and make analyzing relationships between different records seamless. They can easily go to the object management settings and create a lookup relationship between objects and opportunity products.

This way they can, for example, link product opportunities with shipping locations and based on the gathered data, optimize their strategies further.
Einstein Opportunity Scoring
Now, Salesforce Einstein is even more accessible and can empower both smaller businesses and those using bigger scales. Not only does it offer Opportunity Scoring in the default package, but also makes it possible to apply this tool to companies that couldn't meet the previous dataset guidelines of a minimum of 200 closed opportunities. Now everyone can use the Global Scoring model until they grow and reach the stage when Einstein can switch to their own data. Since Opportunity Scoring can be a game-changer in Salesforce efficiency and can dramatically boost business outcomes, by showing the exact likelihood of winning opportunities, this is amazing news for all SMBs or newer Einstein users. To check your availability on the Global Scoring model, activate the Einstein Readiness Assessor from the Setup.
Are you ready for the Salesforce Spring '21 Release?
If you need help with seamlessly integrating any of the new Spring Salesforce releases, do not hesitate to reach out. We have vast experience guiding our clients through these changes and our expert team will be able to provide support to explore all the new possibilities these enhancements offer.
Mark Hartnady
Head of Architecture
VRP Consulting UK
About the Author
Mark Hartnady is Head of Architecture and a part of the VRP Consulting UKI team. Mark has been working with CRM solution, with particular focus on the Salesforce ecosystem since 2012.