Acknowledgements are NEVER too much.
Nor do they have an expiration date.
Have you ever wondered how often you give thanks to those who have done you a solid or really make your work life far better?
Seriously, just a few extra words of appreciation amidst business conversation?
Living in a deadline-driven, fast-paced world, having too much on your plate, and all that jazz. Whatever reason may get in your way, it's critical that you understand one thing – it's never too late to spread gratitude to those people who've added massive value to your business and contributed to your overall success.
Thanksgiving is just a good time to give credit to those you owe an expression of thanks.
With this in mind, we just can't lose the unique opportunity Thanksgiving opens up to express our infinite gratitude to Salesforce for those creature comforts they've been lavishing us with over the years.
With sincere thanks and immeasurable appreciation…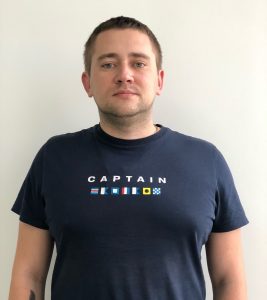 Eugene Konstantinov, Technical Consultant, VRP Consulting
"I have a hard time telling in just a few words about all those things we at VRP Consulting are grateful for, since the opportunities Salesforce provides us with really are infinite. Yet, I would like to express particular gratitude to Salesforce for their Trailhead that allows us to stay up to date in the industry and gives us an amazing opportunity to put our knowledge to the test. What's more, I want to give many thanks for all Salesforce Clouds that enable us to get a better understanding of different business types and various business processes, thereby helping us break new ground for our business."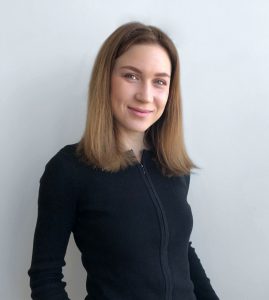 Kate Pomazai, Technical Consultant, VRP Consulting
"Actually, words cannot describe how grateful we are for everything Salesforce gives us. Yet, I will try to put it into words. First off, we are eternally grateful to Salesforce for innovations they introduced into Salesforce Certification, for adding an element of gamification into their standard, I would even say tedious tests, which transformed the annual Certification verification into an engaging process. Thank you for turning our routine into a fun game!

What's more, our special appreciation goes to Salesforce for putting extra effort into developing AI-driven technologies. Specifically, Salesforce AI-powered bots and prompt messages open up a new avenue of potential opportunities for providing customers with high-end support services.
Finally, our deepest gratitude is extended to Salesforce for placing greater focus on industries and domains, particularly for creating specific features and custom settings to best fulfill the unique needs of industries, like Financial Services Cloud, Health cloud, etc. In a word, thank you, Salesforce for offering individual roadmaps to every client!"
VRP Consulting is deeply thankful and extends to Salesforce their best wishes for a happy and healthy Thanksgiving Day!