Nobody likes repetitive data entry, editing, or updates. So in this article, we are going to review 10 Salesforce applications from the AppExchange that provide users with tools such as mass edit, mass delete, mass clone, and mass update to eliminate monotonous repeated work. All the apps mentioned here aim to simplify everyday routines in Salesforce, save time, and accelerate performance. While most of them are free, several are paid solutions.
Although opinions about whether you should pay or use a free app still differ, having options is certainly an advantage. To help you in your search for the right bulk update tool for Salesforce, we've assembled a list of the top 10.
What it is:
This app makes it possible to update, edit, and delete several records of leads, accounts, contacts, or opportunities in one go from the list view, search view, or related lists.
Caution: recent reviews report that although the application is listed as lightning ready, it doesn't work properly in Lightning although it has no problem in Classic.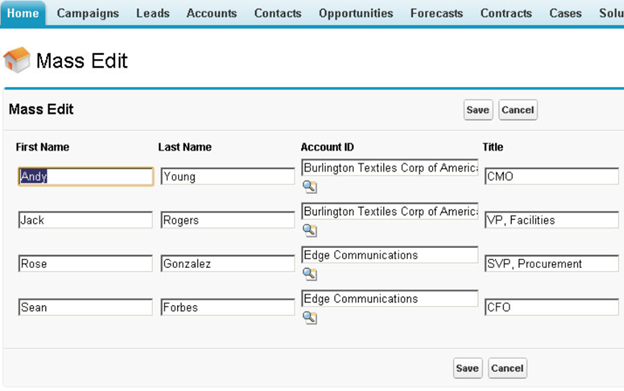 Product features:
It extends mass edit, update and delete functions, enabling you to work with custom objects and custom fields. Consequently, you'll be able to search, and mass edit/update/delete multiple leads, accounts, contacts, opportunities, and custom objects.
To perform these operations, select the relevant Mass Update, Mass Edit, and Mass Delete button that will be added to the list view of leads, accounts, contacts, and opportunities. Although the design is pretty poor, the app functions properly and completes all the options claimed.
Pricing: free
What it is:
Record EditorX is a free app from VRP Consulting, designed to simplify and facilitate the process of working with a large amount of data in Salesforce – designed particularly for actions related to mass data delete, edit, create, clone, import/export and save to PDF.
Product features:
With Record EditorX, you get features for updating several opportunities or entering several contacts at one time; selecting data to edit by leveraging standard or custom Salesforce list views; and working with standard and custom Salesforce objects.
In the instructions, it states that you will be able to complete mass edit and mass delete operations in standard and custom list views; update Salesforce data displayed in a simple spreadsheet; delete a single record or multiple rows; quickly add records; manage standard and custom Salesforce objects, and filter Salesforce data for editing using standard or custom views.
Pricing: free
What it is:
The product provides you with the ability to mass update records using a simple user friendly wizard. Users can also use this tool to delete multiple records.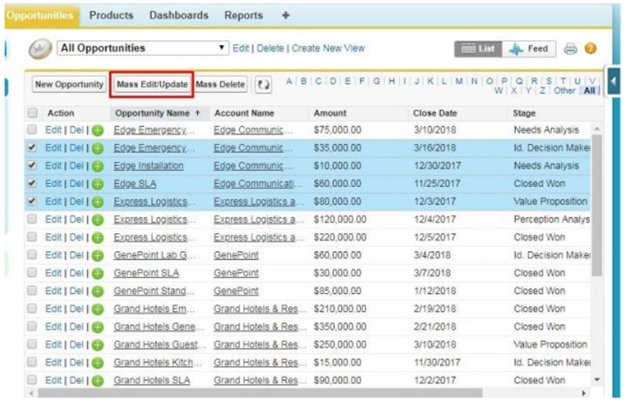 Product features:
The application provides a simple wizard that lets the user update or delete multiple records at once. First the user selects the Salesforce fields they wish to update, then they enter a value, finally they select the records they wish to change and confirm.
Pricing: free
What it is:
An app to create, update, clone, and delete multiple custom fields and objects. It includes bulk update validation and workflow rules. It lets you see bulk run reports.
Product features:
The application supports the following entity type: Campaign, Lead, Account, Contact, Opportunity, Contract, Product, Case, Solution, and Asset. It's possible to add it to any custom object in the organization. The application works on any filter view as well as a related list.
Pricing: $8 per org a month with discounts for Nonprofits
What it is:
Update Anything allows Salesforce to update or delete multiple records at once, using queries to filter and select records. Once a query has been created, A user can schedule updates or deletions to happen on a recurring basis.
Caution: the app hasn't been updated since 2016 and support is limited.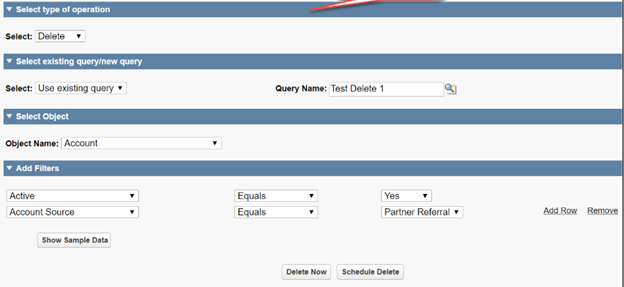 Product features:
Update Anything is a solution to update or delete many records all at the same time. You can use queries to filter records and then update one or more fields. Alternatively, you can use these queries to find and delete multiple records at once.
You can save queries for later use, and scheduled recurring update or deletion tasks.
Pricing: free
What it is:
Conga's Grid solution promises to makes data management in Salesforce easier. It gets time back and increases adoption with inline edit, batch actions, and mass update. Clean data will improve efficiency, sales and pipeline management, and insight through analytics.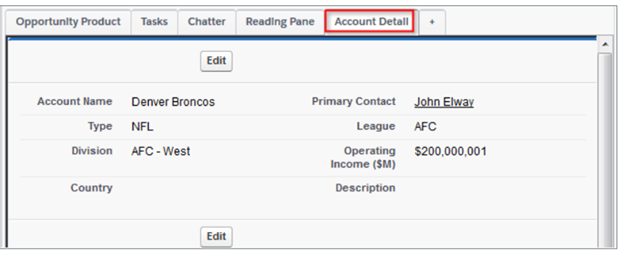 Product features:
The app delivers you options to save time; improve data quality for actionable insights and analytics; create a more productive workforce; and drive growth across the organization. It claims to enable you to 'see everything you need to know in one place with customizable views', drive the behaviors you want, and improve Salesforce adoption.
The app includes opportunities to drag and drop columns; batch adds tasks and batch email; mass update records; see multiple grids on one screen with the reading pane; copy and paste data from Excel; and complete conditional formatting.
Sometimes it is a little slow to load, and some functionality is reported missing from Lightning but hopefully, this will be detected by QA in the next version.
Pricing: Starting at $18 per user a month, minimum of 10 users a month.
What it is:
This app is helpful for organizations performing mass actions like mass edit, mass delete, and mass update on records from any list view or related list and for any standard or custom object.
Caution: may not work in Lightning, only Classic.
Product features:
With KCT Mass Actions you can mass edit, mass update, and mass delete records from any list view or related list. It can work on both standard and custom objects. There will be no hassle when using it for custom objects – just change the object name and you are good to go. You don't need to enter manually the fields to be edited/updated. You only need to select fields on the go and then edit/update any standard or custom fields.
This application supports all standard objects.
As it says, the app is fast and efficient, too.
Pricing: free
What it is:
Spreadsheet-like tabs with mass update, inline edit, delete, clone, create, add, merge, search, multi-sort, filters, charts, cross object reports, maps, multi-views, export (Xls, doc, pdf), groups, and more. It works with native and custom objects – for tabs/lists.
Product features:
The app includes mass update – update an unlimited number of records in one click; mass delete – delete multiple records in one click; mass inline edit – Excel/spreadsheet/sheets style; Smart Instant-Charts™ – 1-click automatic chart (data analytics); smart column filters – Excel-style; mass clone, mass create, mass convert, mass merge; export to Xls, doc, pdf, CSV, printer and XML; easy to use interface – smart search, sorts, filters, groupings, fill series and pages; auto-summary line; custom look-up pop-ups; multi-column sorting; duplicate rows detection; smart fields/rows coloring; attachments manager; sub-tabs; smart layout editor; business intelligence; embedded mode: use instead of apex:dataTable or apex:pageBlockTable; simple CPQ; mass update related records, related list, list view/grids/tables aka mass updater.
The app is 100% Salesforce native and works with DocuSign, Conga Composer, Accounting Seed, FinancialForce, Adobe Sign, TaskRay, and Gmail.
Pricing: Contact ZaapIT for pricing
What it is:
Mass merge, mass delete, or mass convert your duplicate leads, accounts, and contacts. It also works with attachments and custom objects. With cross objects duplicate detection, dashboard, charts, mass update, it is a 100% native Salesforce app.
Product features:
The app has selective-merge of objects and associated related list; mass merge of multiple to multiple unique for leads, contacts and accounts and every related list (with optional copy-fields selection); cross object duplicates detection via the lightning icon; mass update, delete, clone, create, merge, inline edit, add to a campaign, send emails; automatic lead conversion and dupe check; column filters – Excel-style; charts and export; search, sort, and filter list views and groupings.
The app includes lots of helpful features but the necessity to pay often distracts those who are not sure yet if they'll appreciate the app.
Pricing: Contact ZaapIT for pricing
What it is:
An app to update records in bulk using a CSV file and without the need for the record ID.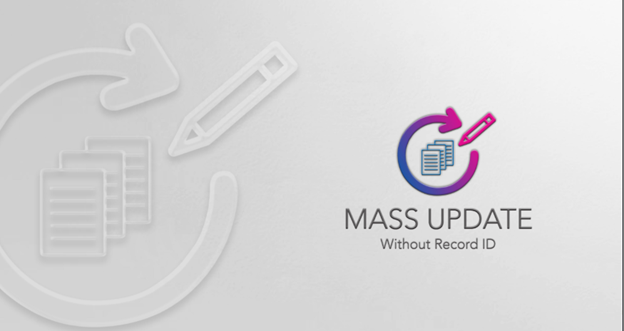 Product features:
Mass Update without ID enables updating multiple fields (including Email, FirstName, LastName, Phone, etc) by downloading, editing and uploading a CSV file. Once you have prepared your CSV file, you match the fields to the relevant Salesforce Fields and then can check the update before you confirm changes.
Pricing: Free
Which Salesforce Mass Update app is right for you?
Cutting repetitive work can provide massive benefits for your business by freeing up staff time to work with clients, reducing the risk of data errors, and raising morale by enabling staff to work on more satisfying aspects of work.
As I'm sure you're aware, all these applications can help automate repeated editing and updating in Salesforce leading to boosting your performance and saving time. Yet, they all have differences that may influence your choice. We are biased which is why our favorite app is ours, Record EditorX. 😉