The Salesforce AppExchange has been a huge success over its 15 year lifespan, and is one of the key differentiators of Salesforce in the market and fundamental to the ecosystem itself. Today there are over 4000 apps available to install, each in some way extending the Salesforce platform beyond its core capability and providing evermore fine-tuned solutions to customers. 86% of Salesforce customers have installed at least 1 app, with over 8.8m installs overall*.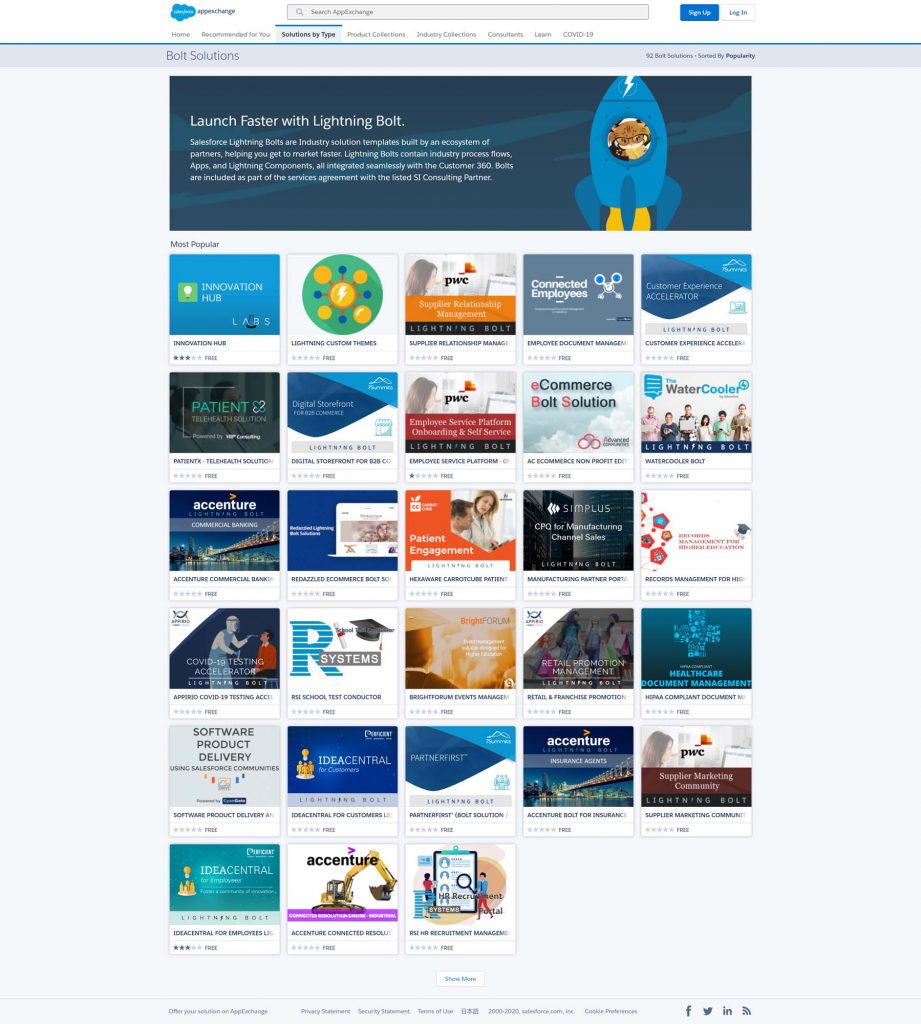 Apps range from native tools to pre-built connectors that seamlessly connect Salesforce to 3rd party platforms as well as entire OEM apps or Lightning Bolts that provide industry specific flavours of Salesforce. The scope and scale of an app is endless and the ISV Partners that create and publish them range from one-person developers with a cool idea, to startups, to software behemoths.
VRP has helped dozens of ISVs design, architect, build and publish well over 100 apps in our history as a Salesforce consulting partner. In 2020, we reached the highest Salesforce PDO Expert level, recognising our success in this domain, so we decided to share some insights we have learned on our way to the top.
What is a Salesforce PDO?
PDO stands for 'Product Development Outsourcer' – essentially a Salesforce Consulting Partner with deep experience in building apps for the AppExchange, to whom ISV clients can outsource their product needs. Not all ISVs will need a PDO, but ones that are new to Salesforce development and may never have built a package to pass the Salesforce security review find working with a PDO a faster way to market.
Simply having good core Salesforce development skills isn't enough. PDOs know how to architect managed packages for scale, modularity and how to encounter variable customer host orgs, as well as avoiding the common security pitfalls that will get picked up during the stringent security review process that takes around 8 weeks after development is complete. Passing the security review first time is extremely difficult but so important for speed to market and to gain a competitive edge. This is why Salesforce created the PDO program and also why only 9 partners have made it to the top tier.
How to become a Product Development Outsourcer
The Salesforce PDO program requires exceptional performance with three main categories: knowledge, successful project delivery, and quality. You need to prove that the level of your product development services for clients is impeccable and sustained over the long term, maintaining a minimum level of certified development resources in your practice.
What are the Salesforce PDO tiers?
There are three levels of expertise:
Level I Navigator — successful delivery of 3 app projects in the last 18 months, with average CSAT >4.2 (out of 5), plus Certified Developer I & II resources.
Level II Navigator — there are 7 specialisations to aim for. Successful delivery of 10 app projects for each specialisation in the last 18 months, with average CSAT >4.4 (out of 5), plus at least five Certified Developer I & five Certified Developer II resources.
Expert Navigator (previously Master Navigator) — once you have attained 4 of the 7 Level II specialisations you can progress to the top Expert tier
What are the Salesforce PDO Specializations?
With the Salesforce Product Development program you have a chance to prove your success within 7 different areas of expertise:
Ideation/Business Model/Value Prop
Architecture & UX Design
Development/QA/Release Management/Security Review
AppExchange Listing, Trials, and Demo
Product Support
Package Review & Optimization
Marketing Support
If you can prove your quality with 10 successful projects for each of four of these specialisations then you will have earned the right to be Salesforce PDO Expert.
Why You Should Work with a Salesforce PDO Partner
With the Salesforce ecosystem always growing and changing and with many Salesforce partner companies it can be difficult to find the right expert for your business needs. Choosing from the pool of Salesforce PDOs will guarantee outstanding product development services and that the quality of your app will be exceptional. Since PDOs stay up-to-date with the frequent Salesforce platform and technology releases, they are well placed on how and when to incorporate new features into the product roadmap and will choose the best strategy based on their inside knowledge of what worked and what failed in the past.
VRP, being also a Platinum Consulting Partner that has delivered over 1000 Salesforce implementations for all sizes of clients in all industries, deeply understands how customers use the Salesforce platform. We can help ISVs not just with technical delivery of an app, but also help with ideation of what features will work well for the platform.
A PDO isn't the only way to go but it will help reduce the time you have to spend on designing and developing the app and could also provide managed services support once your app is live in the market.
How to find a Salesforce product development partner?
PDOs are listed in the Salesforce AppExchange – search for Consultants and filter on AppExchange/PDO to find the list of accredited partners. VRP has been a Salesforce-certified product development organization since 2013 and is one of only 9 companies globally that is a PDO Expert.
Our executive team lives and breathes product: Roman Medvedev (Founder & CEO) and Raymond Van der Wal (MD EMEA) have established several market-leading ISVs in their careers, and Will Lamb (MD UKI) established the first PDO in the UK. We will be delighted to assist you in all of your AppExchange needs.
*source: Salesforce AppExchange