Are you ready for the coming year? Let's start planning your Salesforce roadmap together so you can go to your Christmas and New Year celebrations with a light heart!
https://vrpconsulting.com/sales-cloud


The VRP Consulting team will be in Benelux November, 27 – December, 8 with a series of free Salesforce workshops. Why don't we generate some new ideas for your Salesforce development together so that you can start the new year well prepared?
We could discuss any of these Salesforce Clouds:
– Lead generation & management (Sales Cloud)
– Effective support (Service Cloud)
– Customer journey (Marketing Cloud & Pardot)
– Custom solutions (App Cloud)
– Partner relationships (Community Cloud)
– Making your sales and service smarter with Artificial Intelligence (myEinstein)
– Flexible reports & forecasts (Wave Analytics)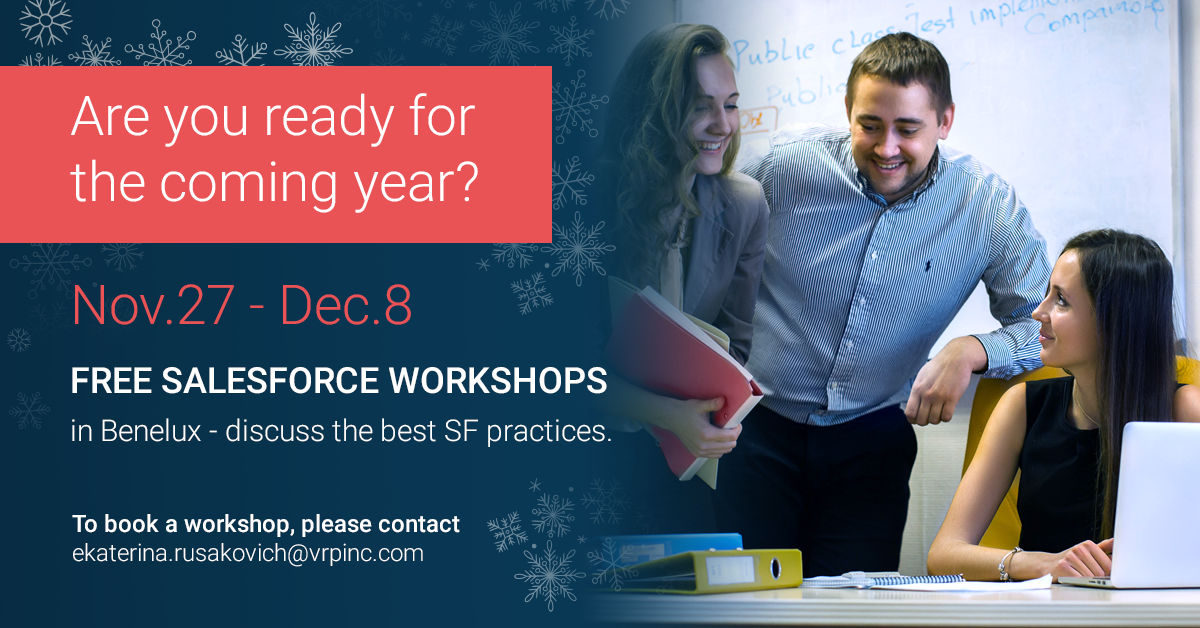 To book a workshop, please contact ekaterina.rusakovich@vrpinc.com.
See you in Belgium, the Netherlands, and Luxembourg!